About Us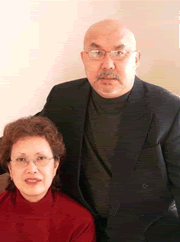 George and his business partner for life, Luvinia, a medical doctor/scientist by trade, built their first home in 1985, and finally established Fortune Homes in 1989 on philosophy that a home does not need to cost a fortune to look like one. Since then, George has sharpened his knowledge in the construction industry by keeping abreast of new technology on home construction and staying on top of it. He is present every step of the way, from the design concept to years after you have settled in your new home. He stands behind his workmanship and the guarantee that your home was built to the high standards of construction and craftsmanship regardless of whether it's a 1,000 square-foot home or a 5,000 square-foot home. This is the reason why for over two decades, Fortune Homes managed to keep the same suppliers and trades to maintain high quality result every homeowner dreams. George will take the time to discuss with you the details of your home to ensure that your "dream home" is built to your exact specifications.

Fortune Homes also offers low-cost project/construction management on additions and renovations of existing homes with high-quality results. We guarantee that you will achieve the custom look you have been dreaming of without spending a fortune on that kitchen or bathroom. With our high degree of craftsmanship, we have many satisfied customers since we always strive to exceed their expectations.

Fortune Homes is a member of the Manitoba Home Builders' Association and the Canadian Home Builders' Association in good standing.
Fortune Homes


Copyright © 1989 - All Rights Reserved.